As I was plodding my way through a lesson on Medieval Scholasticism recently I was reminded of the need to keep the big picture in mind when dealing with any period of history.  When examining the past there are many times when we may find a person's answer to an issue or problem to be, well, dumb.  At least it may appear dumb or misguided or unintelligible to us, but I was reminded that even though we might not like their answers or solutions, in the bigger picture, it may be more important to us that they understood the right questions to ask.
For example, scholastic thinkers in the thirteenth century all had their panties in a wad about what to do about the growing corpus of Aristotle's works that were being translated into Latin and finding their way into the medieval university's curriculum.  Why you ask should Aristotle pose such a problem for these Christian intellectuals?  Well, let's just say that Aristotelian naturalism's understanding and explanation of the world and the way that one truly knows the world did not exactly square with the Bible's teachings and with Church doctrine.  So, some of these thinkers began to address the apparent inconsistencies and incongruencies that existed between Aristotle and the Bible.  Of course we have no comparable issues in our day, but this was a real problem for them.
One of these thinkers was Thomas Aquinas, the "dumb ox", a name given to him by some mean spirited classmates.  A good biography to read is G.K Chesterton's St. Thomas Aquinas: The Dumb Ox, but I digress.  The point is that Aquinas was not afraid that his faith in God or the Bible would be threatened or undermined by addressing this issue, and he was unwilling to dismiss Aristotle's teachings out of hand just because Aristotle offered a different way of knowing the world and did not seem to be all that interested in God.  Instead, he attempted something truly amazing.  He attempted to reconcile the Bible and Aristotle because he truly believed that faith and reason were compatible, that people were meant to be full knowers and not just thinkers, that we were created to know the world and to know the world's Creator, that we were incarnate spirits and not just a brain inside of a body driven by a will.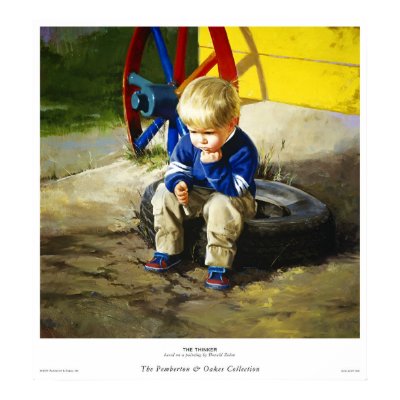 More importantly, he knew the right question to ask.  Do we know God the same way we know the world?  If the answer is no, is the knowledge of God or the world immediately invalidated?  Aquinas' Summa Theologia was his attempt to answer that fundamental question in his generation.  I might add that later thinkers gave up on his attempt with significant consequences, but I for one am glad that he tried.  I am glad that he refused to accept that humans are just a brain inside a body driven by a will.  I am glad that he knew the right question to ask.  It is still one of the right questions to ask.  If you are interested in more of this discussion listen to the podcast on Scholasticism found in the Medieval/Reformation Christianity course.